Identify the technical issues that may be causing your healthcare website to rank below your competitors.
Loading Speeds Reviewed


Content Issues Confirmed


HTTPS Security Protocols Installed


Internal Linking Measured


CSS and JS Errors Identified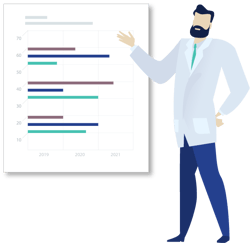 Online success depends on how fine-tuned your healthcare website appears to search engines.
An optimized website generally ranks higher and is found easier on search engines when compared to a website that is not optimized.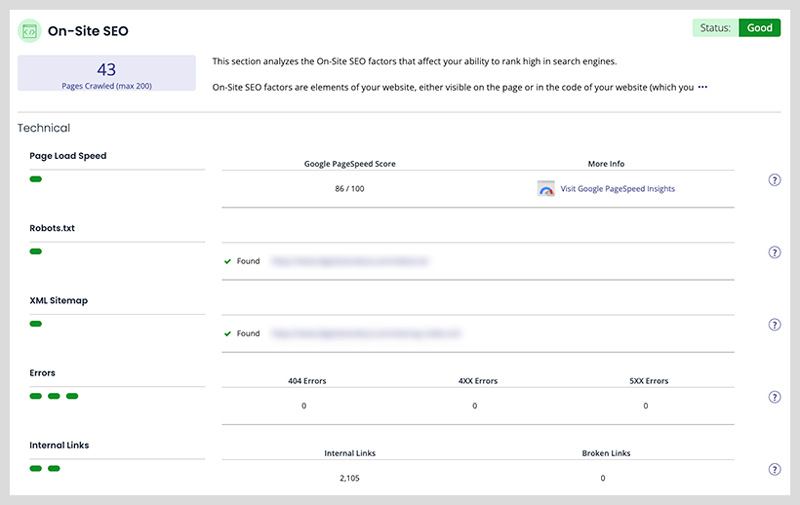 Crawlability - All essential pages on your website need to first be accessible by search engines. Before working on other SEO related tasks, it's crucial that Search Engines can index and rank your site first.
Site Performance - Web pages that load quickly and accurately are a major ranking factor, especially for mobile. This audit will help access your website's overall loading speed.
Local SEO Optimization
Optimizing your healthcare business's online presence to appear in local search results is critical to be found easily online. This includes optimizing your website, online directory listings, and Google Business Profile to improve its visibility in local search queries. This can increase your online visibility and make it easier for potential customers to find your products or services, attracting more customers in your local area.
Our local SEO report includes an audit of your Google Business Profile and local business listings to determine which of your listings need to be updated.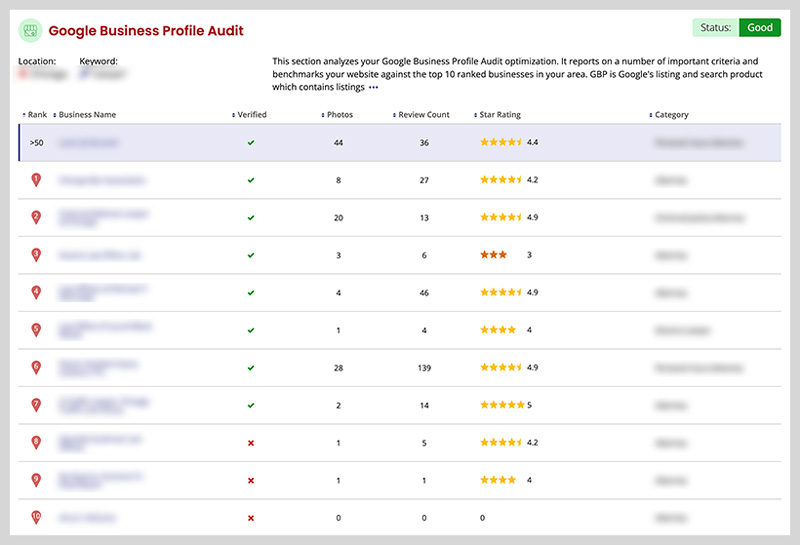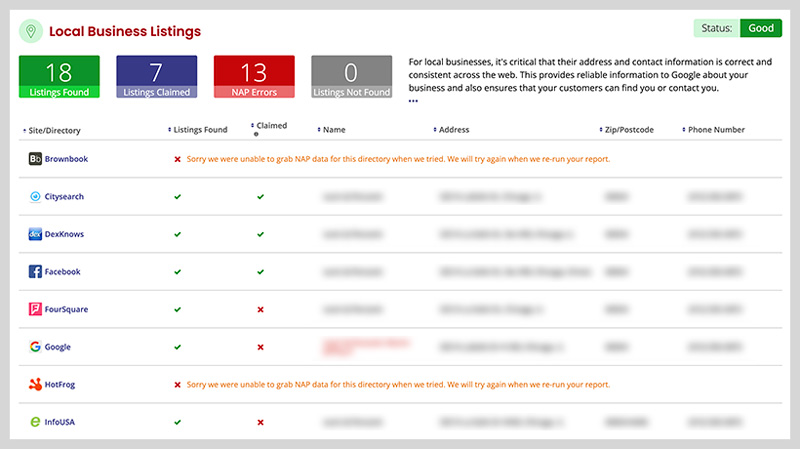 As experts in healthcare SEO, we find that most medical websites are not fully optimized. Knowing what is holding your website back from being fully optimized is the only way to beat your competitors to prospective patients.
Find out how well your healthcare website is optimized today.
This valuable healthcare SEO audit report will help you discover how your website is performing and where improvements can be made that will help boost traffic to your website, generate leads, and turn visitors into patients.